Security can be so inviting. planbar's Trennshop shop divider is a maintenance-free burglary-deterrent closing system that ensures security in no time flat for a welcoming, open entrance during business hours combined with perfect protection after closing time. It can be installed almost anywhere under the ceiling, flush with the ceiling or suspended at a height of 10 metres – without additional tracks in the floor. The lightweight aluminium divider system featuring a specially developed fabric curtain is suited for entrance areas up to 44 metres wide and can even be curved or go around corners. Various partition closures and a wide range of design options ensure the right look.
Play Trennshop video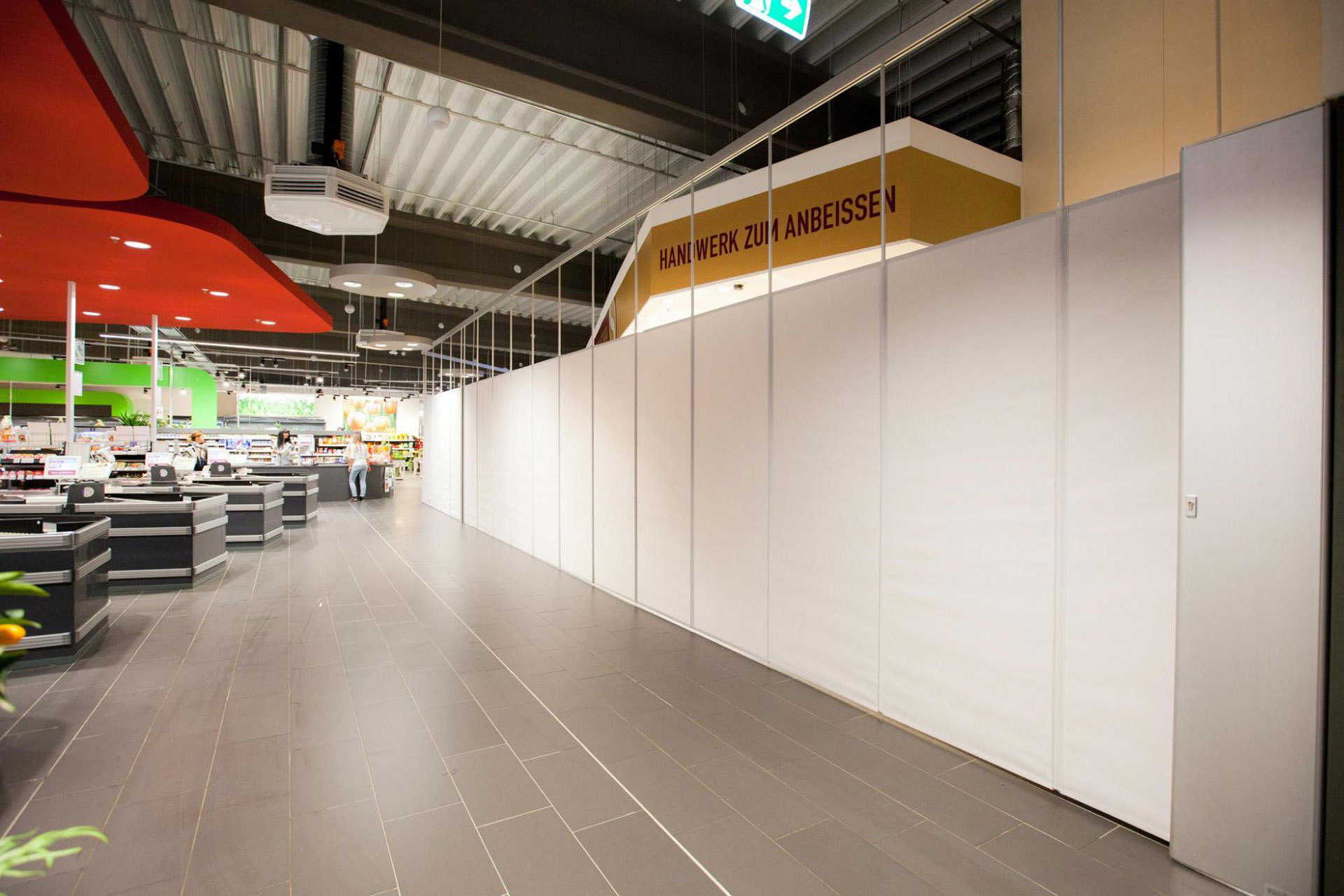 Opaque
The opaque Acryl SX 29 special fabric is a winning solution for dividing spaces both physically and visually. The silver-grey fabric provides 100% UV resistance, features a dirt-repellent coating and is flame retardant.
Transparent
The Visual SL 12 fabric in black, developed especially for Trennshop, is up to 87% transparent and 100% UV resistant, features a dirt-repellent coating and is flame retardant – for a perfect way to showcase merchandise even outside business hours.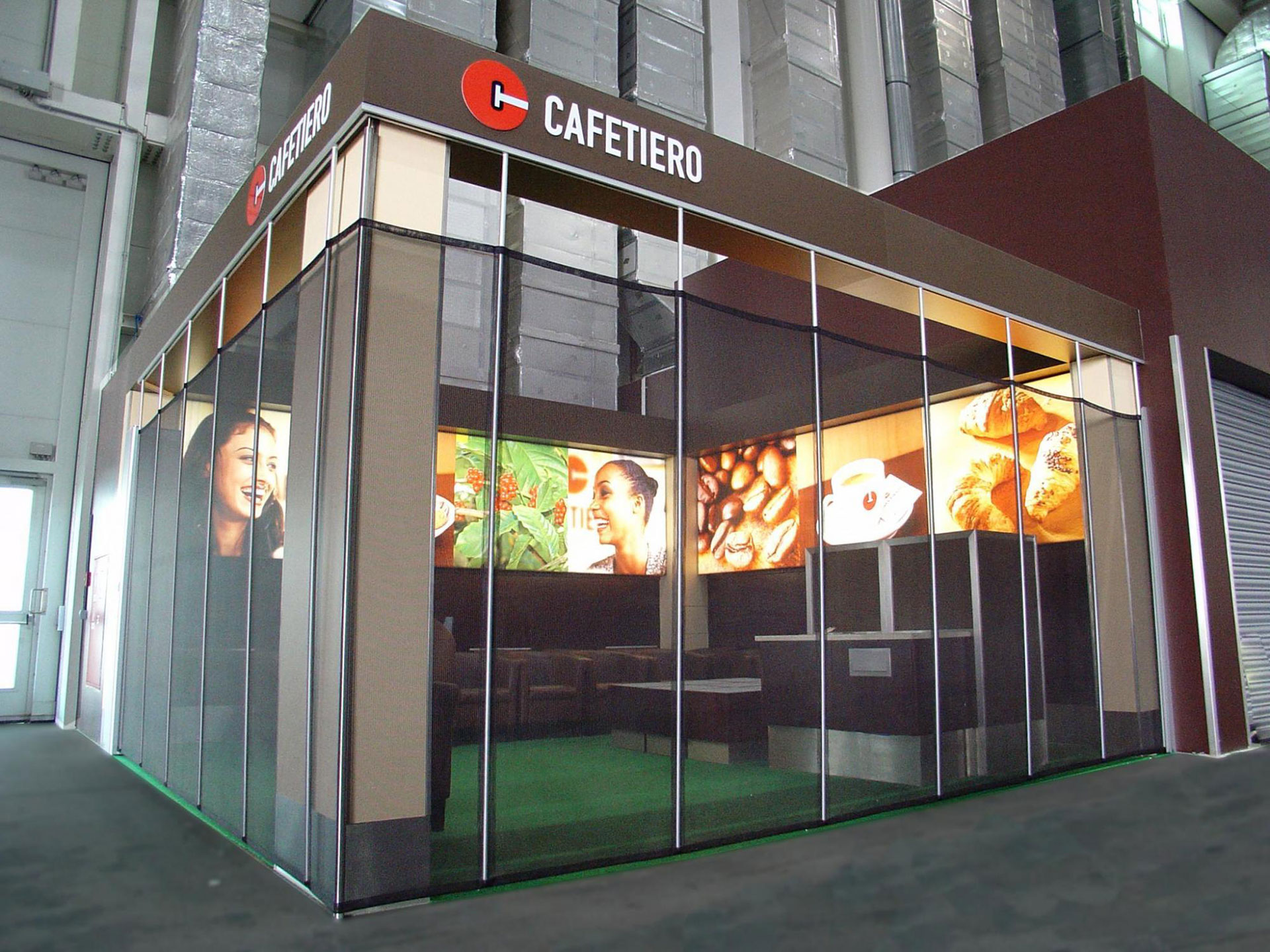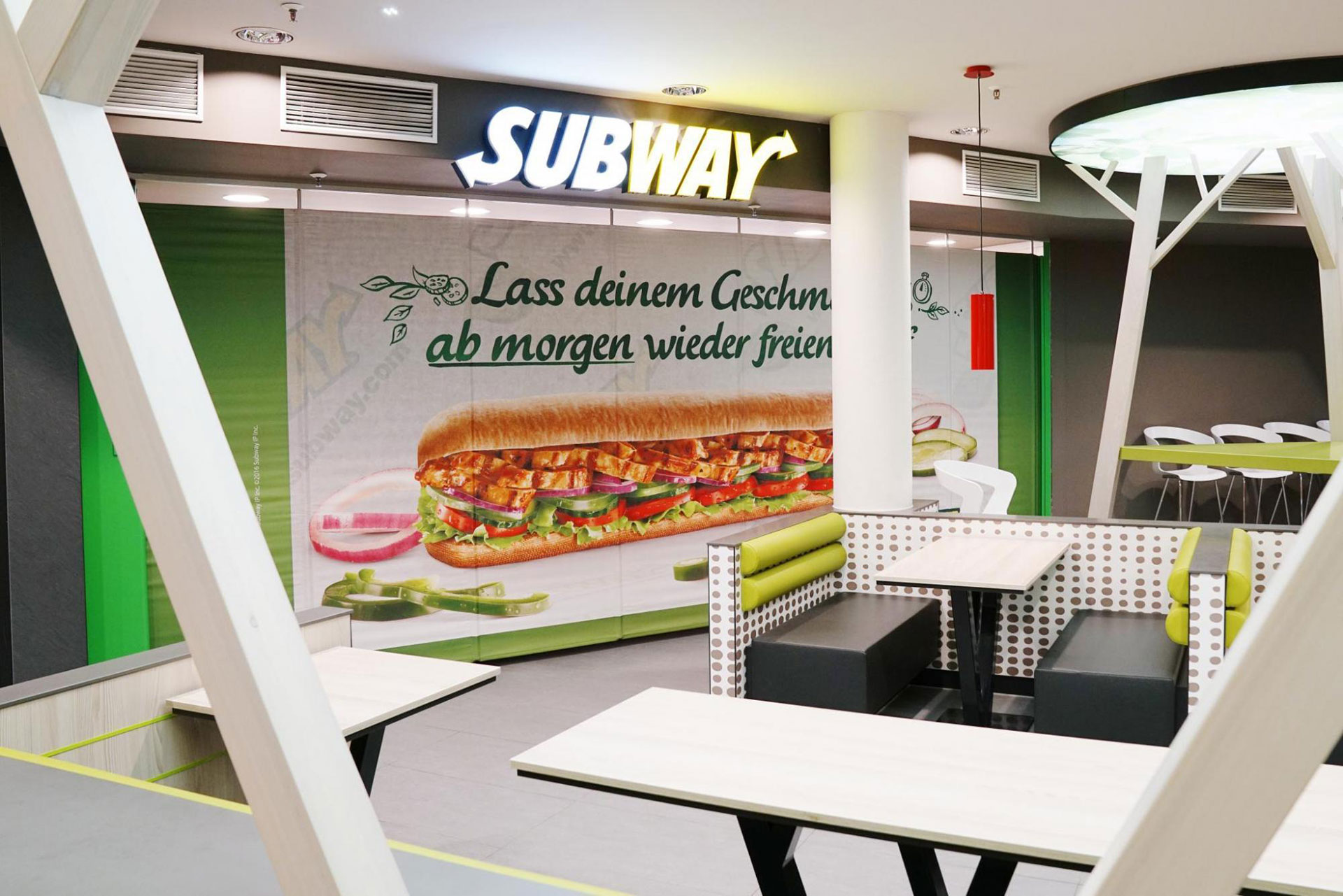 Printed
The Trennshop fabric can also be printed with your creative designs for added security while raising your profile, and for a valuable space that you can use to communicate your marketing messages. The fabric is 100% UV resistant and flame retardant.
Clever Details
Our Trennshop system features a special fabric with a height of 240 centimetres. The reinforcing sections glide in an aluminium track. Using a crank system, the sturdy curtain can be hung and moved between the curtain storage column and a hooking profile in the opening. Curved dividers and dividers going around a corner feature a stainless steel corner connector.
A single Trennshop divider is up to 22 metres long, with systems consisting of two dividers offering up to 44 metres of protection. The surface of the hanging curtain storage column is adapted to the width of the fabric. It features elegantly rounded corners made from smooth, anodised, specially designed aluminium profiles. The outside lock provides twice the security thanks to a concealed, built-in bar lock.
Anodised Column Parking
Also available in RAL colours.
Shop Design Parking
Parking spaces designed to match the look of the shop make Trennshop practically invisible during business hours.
In-Wall Parking
Flush mounted, the parking column can be built right into the shop's interior design.
Custom Parking
Special custom formats provide the perfect parking column solution for any space.
Getting your own Trennshop system is easy. Information on technical specifications and an order form are available here. You can install your Trennshop system yourself or have us put it together for you. Any questions? Just call or send an e-mail. We look forward to hearing from you!
Measurement sheet, straight system
Measurement sheet, curved/corner system
Request form
Operating instructions
Technical options